POPA has heard of an uptick in employees not receiving their WIGI and being re-rated. Examiners can find their date for their WIGI in the Production and Award Calculator here: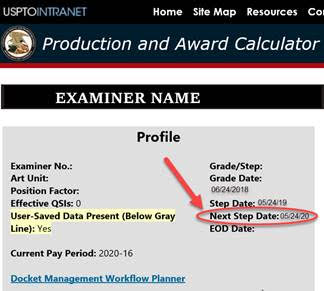 This information is also on the top of your PALM 3205 as STEP DT.
The date of your WIGI is unlikely to fall right on the end of quarter or the fiscal year. So it is important that you are aware of this date. If you are denied a WIGI, you may be re-rated. This will affect your eligibility for overtime, awards and programs such as telework and Non-duty Hours Legal Studies.